For me Spring is second only to Autumn as my favourite time of year. I love the fact that I can start wearing dresses again.
I have a list of things I look for to tell me that Spring has arrived. First and foremost is the return of the Canadian Goose. When I hear their call I know that Spring is near-by.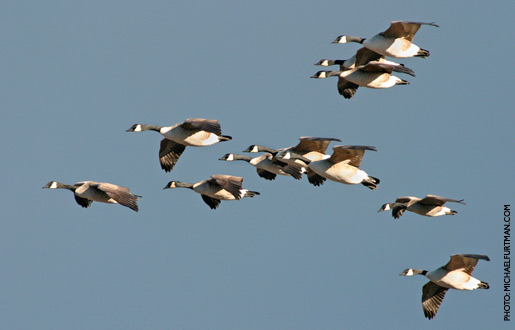 To learn more about the Canadian Goose and hear the sound I wait for go to this link:
Canadian Goose Facts
.
When the snow begins to melt I look for daffodils, they and the black squirrel usually come out around the same time.
The final three things I look for are rain, robins and trees wearing new green coats.
When the leaves arrive I know that we have truly left winter behind.
Once all of these things begin to happen I turn my attention to myself. I buy new shoes every year usually after the first rain as that tends to make the snow go away. The new shoes are the only thing I must replace on a yearly basis since I tend to wear them out quickly.
The things I dig out of storage are an umbrella and my spring jacket. What are your signs for Spring? What do you buy every year? What are the first items you pull out of storage when the warmer air comes?