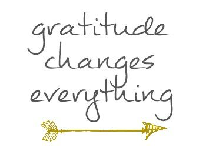 I swap with Swap-bot!
Sometimes gratitude is hard to come by as I age but then I remember a few things;
ALL of my faculties are still in working order. My mind might get fuzzy but it still works
I may need glasses to read but I can still see a sunset in all it's glory
Noise may screw with my hearing but I can still hear a bird sing and hear children's laughter
My teeth may be going but I still have most of them.
My hands might shake sometimes but I can still write and knit with them
My arms may ache on cold days but they can still give hugs
I may need a cane for walking but I can still walk a decent distance
The plumbing is erratic but I don't need a machine to help it work
When I sleep I sleep for hours but each time I wake up I say thank you for a few more hours
I may live alone but I am not alone I have a family and I have friends
My daughter w her family
My son w his family