Sigh I had such big plans for this blog post but mother nature can be a real bitch sometimes. No I no longer have my menses but with the cold weather coming I have spent a good part of the last few weeks sick or in pain or both. We did get to go out to dinner on the sixth but the other two days were a write off.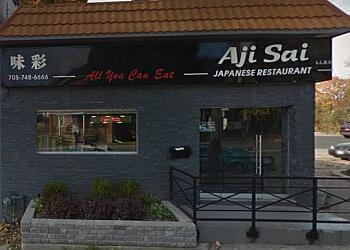 My dining partners- Robert Tang-wai and Sara Marois-Giamusso
We came here because it is Sara's favourite and we are celebrating her 18th birthday
We chose all you can eat. The red form on the left is how you tell them what you want. Sara was checking out the dessert menu before the food even got here
This shows two of our place settings and my garden salad
On the right are a few of the things we ordered.
We ordered three time and were quite full when we were done.
Our place settings when we were done eating